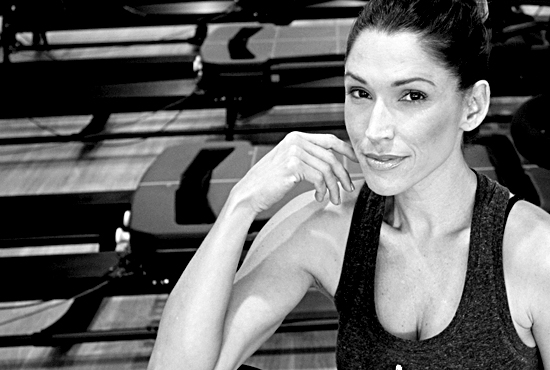 Erica Nowacki – Owner/Head Instructor
Fitness Background
I've taught Classical Pilates for 13 years to Olympic hopefuls and professional athletes from all over the world. I also specialize in injury prevention/rehabilitation, and pre/post natal. My students have always inspired me to grow as a coach.
Favorite Music
House and Hip Hop – keeps the energy up and makes me want to dance!
Favorite Exercise
Xpress Lunge – It's the perfect exercise to stretch and strengthen at the same time.
Favorite Motivational Quote
"The mind is everything, what you think you become." Buddha
Favorite Hobbies
I'm very creative so I love to write and paint. I also love to travel and cook!Why I love the Lagree Method
It combines the fundamental components of Classical Pilates with the intensity of strength training that cannot be found in any other workout.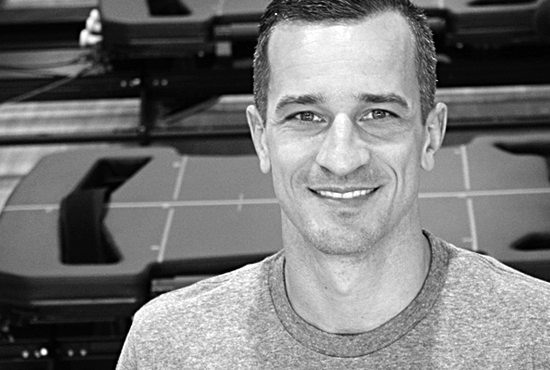 Andrew Nowacki – Retired Professional Athlete
Fitness Background
I've competed at the amateur, collegiate, and professional level for 18 years. Over my career I trained in a wide range of fitness disciplines, and always looked for a way to get an edge on the competition.Favorite Music
Hip Hop and Rock – Music with some attitude to set the workout tone.Favorite Exercise
Skating – It burns so good!Favorite Motivational Quote
"The difference between the impossible and the possible lies in a person's determination" Tommy Lasorda, former baseball managerFavorite Hobbies
Being outdoors and at the beach, golfing, racquetball, and playing poker.
Why I love the Lagree Method
It's effective and efficient. No matter what fitness level you are, this piece of equipment and method will strengthen you from the inside out, without the wear and tear on your body.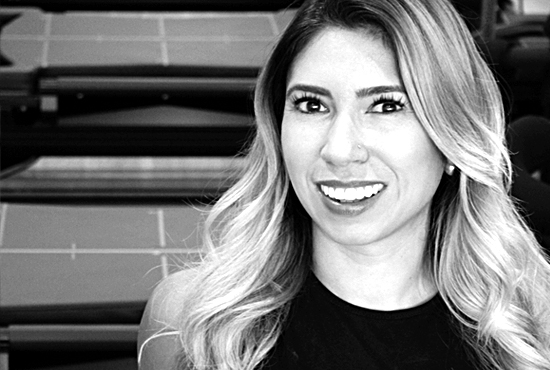 Dey Lopez – Fitness Professional
Fitness Background
I am a vibrant fitness professional with over 20 years experience holding numerous fitness certifications including Zumba, Pilates, and most recently, Lagree. My motto: Be a memorable motivator, and exceptional instructor, and the best student.
Favorite Music
Dance and Latin, but I love all genres of music as long as I can sing and dance to it!
Favorite Exercise
Mega Donkey Kicks – Glutes! Can't get enough of that butt blasting exercise – it deserves it's own emoji that illustrates the burn.
Favorite Motivational Quote
"You've gotta dance like there's nobody watching, Love like yyou'll never get hurt, Sing like there's nobody listening, and Live like it's heaven on earth.
" William W. Purkey
Favorite Hobbies
Relaxing poolside/Oceanside, paddle boarding, dancing, and more dancing.Why I love the Lagree Method
I love that the method is based on slow and controlled movement, but you can still get that intense workout and endorphin high from the heart pumping music and the infamous shake. There is never a doubt you are working hard with Lagree!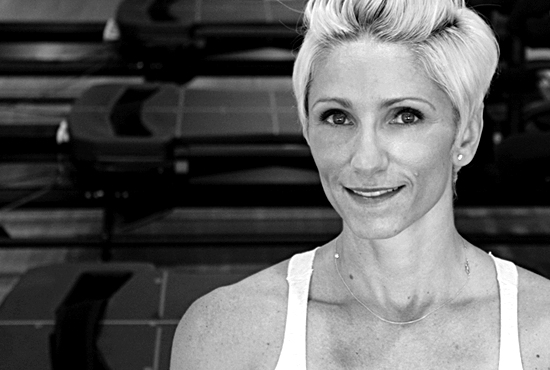 Mellisa Donohue – Fitness Enthusiat
Fitness Background
I was a swimmer from the age of 8 all the way through college and have been combining high intensity, endurance, and strength training workouts for the past 20 years.Favorite Music
I love anything that has an upbeat tempo that gets you going on the inside as well as the outside.Favorite Exercise
Elevator Lunge – it's a total leg and bum burn!
Favorite Motivational Quote
"Live less out of habit, and more out of intent." Anonymous
Favorite Hobbies
I love cooking savory dishes that incorporates lots of fresh herbs. That's why I workout so much…because I love food!Why I love the Lagree Method
I love the Lagree method because it combines strength, balance, and major core work. As a former athlete with lots of injuries and ailments, this is completely low impact and totally transforms the body!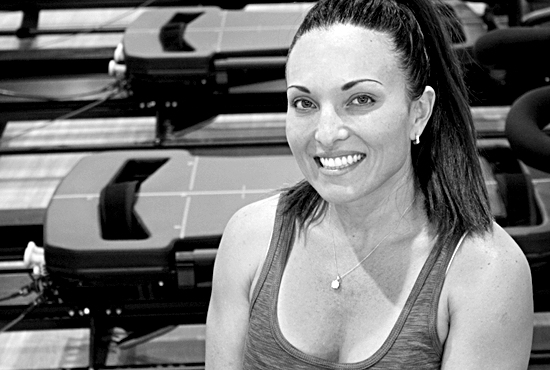 Dina Maddock – Yogi
Fitness Background
I trained in Martial Arts for 10 years and earned a Black Belt in Kempo Karate. I'm also a devoted Yoga practitioner, a certified Yoga instructor, and a massage therapist.
Favorite Music
Dance, Electronic, and Hip Hop – pretty much anything that makes me wanna shake my booty!
Favorite Exercise
Plank to Pike – love working the core and upper body together!
Favorite Motivational Quote
"If you can dream it, you can do it." Walt Disney
Favorite Hobbies
Traveling, dancing, mountain biking, snowboarding, and shell hunting on the beach.Why I love the Lagree Method
I loved it since the first time I tried it! The Lagree method is so effective in building strength and muscles without putting extra strain on my joints. I've had knee issues for over 20 years and this is the first workout I have done that has left my knees pain free and saw incredible results after just 2 weeks!